Black Sea-hair
Bangia sp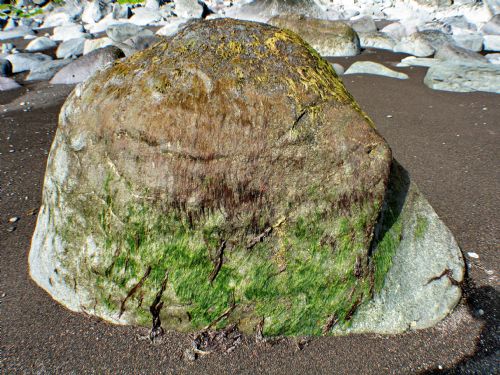 North Pacific Distribution:

Throughout the area.

Former Scientific Names:

Description: Thallus is an unbranched, narrow, hair-like filament of dark red cells, tapering to a base just one cell wide, with cells forming rhizoidal extensions that help attach the filament to the substrate. Filaments are 10 cm (4 in) long and 0.15 mm (0.006 in) diameter. Habitat: This species is found on high intertidal rock in spring; mid intertidal rock in summer (different species). Filaments dry as dark skeins flat against the rock. Similar taxa: Polysiphonia spp., Pterosiphonia spp.
Click on a thumbnail to view larger version