Golden Bottlebrush Epiphyte
Saundersella simplex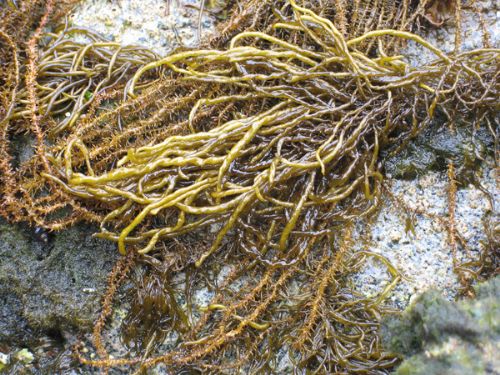 Authority:

(D.A. Saunders) Kylin

North Pacific Distribution:

Alaska Peninsula, Alaska, to southern British Columbia; Japan.

Former Scientific Names:

Description: The tubular and mucilaginous unbranched thallus is strictly epiphytic on Analipus japonicus. This golden brown thallus frequently dominates its host, growing up to 18 cm (7 in) long. Habitat: This summer annual is found on its host in the mid to low intertidal of semi-protected to exposed habitats. Similar taxa: Melanosiphon, Scytosiphon.
Click on a thumbnail to view larger version