Common Coral Seaweed
Corallina officinalis var. chilensis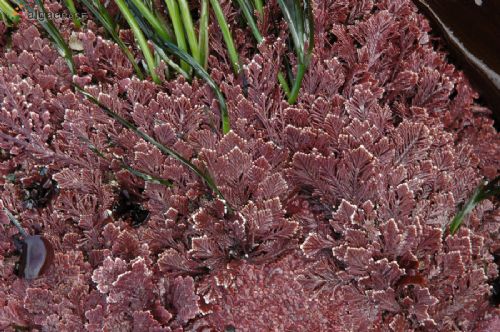 North Pacific Distribution:

Alaska Peninsula, Alaska, to Baja California, Mexico.

Former Scientific Names:

Description: Thallus is pink, articulated, calcareous, with cylindrical segments, reaching 10 cm (4 in) tall. Branching is pinnate, to several orders, lying in one plane, usually with space between branches. Habitat: This perennial species occurs on rock in the low intertidal and subtidal of semi-protected to exposed habitats. Similar taxa: Corallina spp.
Click on a thumbnail to view larger version