Thick Rock Crust
Clathromorphum nereostratum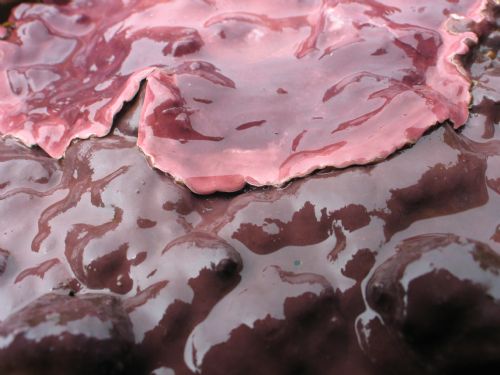 North Pacific Distribution:

Aleutian Is., Alaska; Kurile Is., Russia.

Former Scientific Names:

Description: Thallus is a calcareous crust, pink to rose red, with a smooth chalky surface. Margins are whitish, thick, free, and overgrowing. The largest species in the genus, it can form crusts up to 50 cm (20 in) thick and 1 m or more (39 in) in diameter. Growth rings can be seen in cross section. This represents several hundred years of growth and provides extensive habitat for boring organisms. Habitat: This species is found growing on rock in the low intertidal to a depth of at least 30 m (100') in semi-exposed to exposed habitats. Similar taxa: Clathromorphum compactum.
Click on a thumbnail to view larger version